HOA Responsibilities
When you purchased your townhouse you agreed that a third party, the HOA, had partial responsibility for some areas of your home. The Association has affirmative- and limited- maintenance, repair, and replacement obligations pursuant to Article IV, Section 2 of the Declaration. In other words, even though the Association has no ownership interest in your townhouse, it has certain legal obligations with respect to some specified areas of maintenance, repair, and replacement of your dwelling.
The Board has reviewed the Governing Documents with the assistance of our attorney, who only practices HOA Law. From that meeting we have compiled a LIST of HOA vs Owner Building Maintenance Responsibilitiesto assist homeowners with what on your property is covered by the HOA. This list does not supersede our Governing Documents but is to help clarify those documents.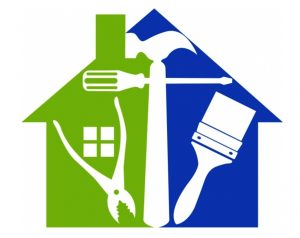 What's Included
The Association's obligation for any maintenance, repair, and replacement:
Does include:
1. Improvement and maintenance of common areas and improvements on common areas including but not limited to:
Pool, Sauna, Hot Tub
Clubhouse
Pond
Pond Deck
Mailbox Cluster
Street Lighting
Perimeter Fence
Signage
Street Signs
Dog Waste Stations
2. Trash removal from common areas
3. Maintenance of irrigation in common areas
4. Painting, repair, maintenance, and replacement of roof, shingles, sheathing, and felt
5. Gutters and downspouts repair, maintenance, and replacement (does not include cleaning out the gutters which is the owners' responsibility.
6. Repair, maintenance, and replacement of exterior building surfaces, which the Board has interpreted to be limited to painting, power washing, and caulking of siding, and power washing of brick exterior, foundations, and siding, this does not include replacement.
7. Maintenance and replacement of porches, patios, stoops, and steps that were part of the original construction.
8. Maintenance and replacement of trees, shrubs, grass, walks, and curbs. The Association's maintenance for the yards on the Lots shall be limited to the following:
Annual fertilizing, seeding, and aeration
Seasonal grass cutting on a reasonable basis
Annual mulching and pruning of trees and shrubbery
Association is not responsible for any plantings or flower beds installed by the owner
Annual removal of leaves
9. Water connection from a townhome to Water meter, sewer from townhome to county meter.
What's Not Included
The Association's obligation for any maintenance, repair, and replacement:
Does not include:
Gutter cleaning
Replacing siding
Brick facade
Foundations
Decks
Driveways
Windows (including caulking)
Doors (including caulking)
Privacy fences
Owners may correctly conclude that the Association has no maintenance, repair or replacement obligations for any portion of a Lot other than what is established by Article IV, Section 2B of the Declaration and as the Board has reasonable determined in its policy resolutions.
Making a Repair Request
If after reviewing the list of HOA covered repairs you would like to submit a request, please complete the Maintenance Committee Request Formand email it to maintenance.committee@pebblelakehoa.com.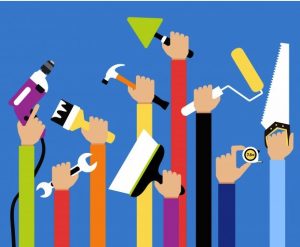 Questions or Concerns
Email Chris Spahr, Committee Chair
Doris@acswest.org