The Village at Pebble Lake Townhouse Owners' Association
Welcome to The Village at Pebble Lake Townhouse Owners' Association website. This website is for the exclusive use of the residents and members of the Association.
NOTICES:
Don't Miss An HOA Update! Click The subscribe button at bottom of page to get automatic notifications delivered to your inbox.
______________________________________________

Welcome to the HOA Board Britney Allen!
Thank you for Stepping in to be our secretary!
Thanks to all who reached out and inquired about the role!
There are other opportunities as committee chair for those who would like to participate now.
all board positions will be open again around the June/July timeframe!
_________________________________________________________________________

Meeting Notices
Building Maintenance committee
Tuesday, February 16, 2021, 6:30pm at the clubhouse
Architectural Review Board
Thursday, February 18, 2021, 5:30 PM at the clubhouse
Pebble Lake Board of Directors
Wednesday, March 3, 2021, 6:30 PM at the clubhouse and online
______________________________________________________________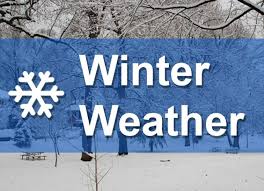 Winter Weather Preparations
Dear Residents,
We are expecting an ice/snow weather event this weekend! The HOA Board has requested pretreating of the roadways and sidewalks in preparation. Snow plowing will be requested if snow depth reaches 3 inches.
Please note:
1. Homeowners are responsible for the path/steps to their home, porches, as well as their driveway.
2. Snow removal will not occur until snow accumulation reaches 3 inches.
3. Please use caution during the winter conditions; the HOA is not responsible for any injuries due to weather conditions.
4. Neither contractor or HOA is responsible for items in yards, lawns, or common areas that may become damaged by snow removal efforts.
Please be careful when walking or driving around the property!
_____________________________________________________________________________________________

Landscaping Update
We have a new lawn maintenance team who will start servicing our community this Friday, October 2nd. Please note, going forward, Fridays will be our weekly scheduled lawn maintenance day.
If for some reason the day is changed, for example because of rain, we will send an email out as we've done in the past. If you haven't yet signed up to receive the HOA notices, now is a great time to do so! Please visit the "Subscribe" section at the bottom of the HOA website's home page.
On the scheduled lawn maintenance days, please make sure the vendor has unrestricted access to your grass areas as they will not be moving any of your personal items. This includes:
Removing trash cans and ensuring they are not blocking access. We suggest, if possible, you put them at the top of your driveways nearest the door.

Removing any dog waste from the area. The vendor will not cut any areas with dog waste.

Removing lawn furniture, decorations, hoses, solar lights, toys, BBQs, and any other items.
Also, please do not park in the alleyways behind the townhouses on the lawn care days. As a reminder, the vendor is contracted to service our community as a whole, and in a consistent manner throughout. It is not possible for our vendor to provide personalized services for a specific homeowner – please do not ask them to do so. If you have questions or concerns about the service, please contact the Landscape Committee Chair at landscape.committee@pebblelakehoa.com.
We appreciate your cooperation.
Thank you!
---
---

Did you know Townhouse Owners' Association payments are due quarterly on January 1st, April 1st, July 1st, and October 1st?
If you would prefer to pay monthly, you can do so by visiting the payment link below and making partial pre-payments every month, prior to the quarterly payment due date, As long as Your balance is paid in full by the quarterly payment due date.
How do I pay my HOA dues?
CIT Group, Inc., formerly called Mutual of Omaha, is our third-party vendor collecting and processing residents' HOA dues.
You can set up an account online to pay dues by clicking this link: https://propertypay.cit.com/
---

Thanks to all owners for adjusting to the correct parking as dictated by the county development plans.
Just a reminder: There is no curb or grass parking. Owners should not park sideways or block parking spots to save them for someone else. The ONLY assigned spaces are the ones in the rear of the townhomes. EVERY unit has 2 spots in the rear only (either 2 paved, or 1 paved and 1 garage).
ALL parking out front is on a first come first serve, there are NO additional assigned spaces. Regardless of how long you have parked in a spot or it's relation to your townhome, there are no other assigned/reserved spots.
Towing will be enforced; towing is at the owner's expense.The HOA towing company is Peaco Towing. Signs are posted at the entrances of the community.
Please contact the HOA Board with any questions:
Thank you!
---

The Village of Pebble Lake Pond is for the enjoyment of all residents. The Pond allows Fishing for Residents and Guest Only.
** Fishing license required**
No other wildlife are to be removed from the pond or property. No fish or other wildlife are to be removed by nets, buckets, or traps.
---

Dear Village At Pebble Lake Residents,
The board, in consultation with the association manager, and attorney, has been planning for contingencies that may arise in the community as a result of the spread of COVID-19.
Based on advice that has been circulated by the Centers for Disease Control and Prevention and the Virginia Department of Health, we have detailed some possible scenarios and our current plans to deal with them. These plans are subject to change based on CDC guidance and advice from our professional partners.
Common areas and amenities
The clubhouse will be closed for rental until further notice.
Additional restrictions for pool usage may need to be put in place.
Meetings and events
The CDC has recommended against any gatherings of 10 or more people.
Committee Meetings: Committees may meet at their discretion and must limit to less than 10 people and maintain social distance. The committees may also opt in for remote meetings; however, 2 members must be in the meeting location.
Board Meetings: The board will meet but will also continue to limit attendees. As a result we will be offering residents the option to tune in to board and association meetings remotely. 2 members of the board will be at the meeting location during the meeting. Owners will still have an opportunity to address the board during owners' forum.
Annual Meeting: Due to noticing regulations and the uncertainty of the present situation, the Annual meeting will be delayed 30 days, and the board will revaluate at that time.
Social Events
Will be canceled until further notice.
Social distancing
Many experts also are urging people to practice "social distancing," which is the idea of maintaining a roughly 6-foot distance between other people. It also means limiting nonessential travel, avoiding public transportation when possible, working from home, and skipping social gatherings.
This association will not and does not make any of the decisions mentioned above lightly. These actions are being taken to ensure the health and welfare of the residents of this community. We pledge to keep residents informed of all relevant developments and how they affect association operations.
Did You Know?


Why You Should Always Pick up Your Dog's Poop

1. It's a matter of respect for people and the community.

Cleaning up after your dog is always the right thing to do. It's unfair to other residents to leave your dog's poop laying around. No one likes to step in poop and take it into homes, cars and businesses. If you've ever tried to get dog poop out of the treads of your shoes, you know how infuriating it can be.
2. It's bad for the environment.
The Environmental Protection Agency (EPA) classifies pet waste as a toxic pollutant and places it in the same category as chemical and oil spills. The EPA estimates that just two days' worth of dog waste from about 100 dogs would contribute enough pollution to close a beach and all watershed areas within 20 miles of it.
Stormwater carries dog poop directly into waterways. Dog waste contains nutrients and pathogens that harm local waters by depleting the oxygen in water necessary for beneficial underwater grasses, wildlife and fish. In addition, dog waste decomposes in waterways releasing nutrients that cause excessive growth of algae and weeds. The water becomes murky, green, and smelly.
3. Dog poop poses a health threat to people and pets.
According to the Centers for Disease Control and Prevention dog poop can contain parasites and germs that can be harmful to humans. In particular, roundworms and hookworms deposited by infected animals can live in the soil for long periods of time and be transmitted to other humans and animals.
In addition, veterinary experts at Drs. Foster and Smith say that giardia and E-coli can be transmitted from feces to people and dogs. Dogs can also spread or contract parvovirus or coronavirus through infected feces.
4. Dog poop is not a natural fertilizer.
One of the top reasons people give for not cleaning up after their dogs is a belief that dog waste is natural and good for the Earth, according to the Humane Society of the United States.
However—unlike cow or horse manure—dog waste is not good for the soil. That's because cows and horses are herbivores, whereas dogs are omnivores, and their diet is high in protein, say experts at Practica, a pet waste management company.
In fact, dog waste is so high in nitrogen and phosphorus it can burn grass if not picked up.
5. It takes dog waste a long time to decompose.
Many people who don't pick up after their dogs believe that it's no big deal, because the poop will quickly decompose.
This is not true. According to Clear Choices Clean Water, dog poop can take up to a year to break down depending on the climate and the dog's diet. And even after the poop breaks down the bacteria and parasites remain in the soil.
6. We've made it easy for you!
There are multiple dog waste disposal stations around the grounds. We even supply the bags! Please make use of them and we'll all have a cleaner, healthier community. Thanks!